Oven Repair in Winnipeg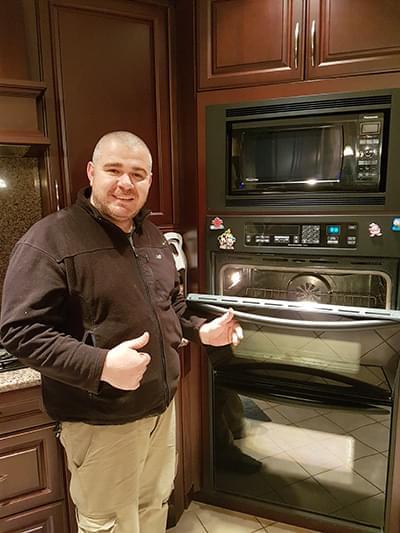 Professional Oven Repair Services in Winnipeg and the surrounding areas
Without an oven, cooking the perfect roast or baking scrumptious cookies would not be possible. Indeed, it would be incredibly difficult to go about your day regularly without an oven. Ovens today have even more features and settings that make cooking a breeze. When your oven stops working, it can be more than just inconvenient. This is why speedy oven repairs are so important. This is why you're going to want to get in touch with our expert technicians. At Max Appliance Repair, we offer fast same day service anywhere across Winnipeg and the surrounding areas.
Why Choose Us For Oven Repairs
We offer great same day service for all oven repairs in Winnipeg and the surrounding areas.
We also arrive prepared with tools and parts to perform repairs on the spot
Your satisfaction is our prime concern. Your needs are our priority, and we focus on providing quality repairs at an affordable price.
If your oven won't turn on or you notice any other fault, it's always best to call a professional repair technician. Max Appliance Repair technicians are experienced and trained to work on ovens of all brands. No matter the problem, you can be sure that our team will resolve the matter in no time.
Same Day Oven Repair
As a family-owned appliance repair company, Max Appliance Repair understands how important it is to keep appliances running. When it comes to your oven, fast appliance repairs are as essential as they get. Our same day service will have you cooking again before you know it.
Reliable Winnipeg Oven Repairs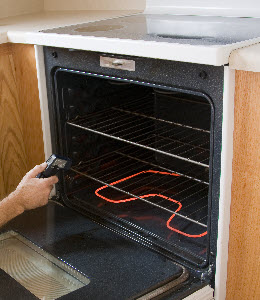 When you need to have your oven repaired, quality repairs are of utmost importance. The last thing anyone wants is to have their oven repaired only to have it break again. For oven repairs, you can rely on call Max Appliance Repair.
Trained Oven Repair Technicians
The best oven repairs are performed by trained and experienced professionals. Max Appliance Repair technicians have the experience and training required to repair all brands of all household appliances. Our expertise means that we are able to perform skilled repairs promptly every time.
Most Common Oven Problems
Ovens are pretty durable appliances overall. That being said, it is not immune from small and big issues. You can do things like cleaning your oven regularly and inspecting your oven regularly, but issues will pop up from time to time. Luckily, our technicians are only a phone call away. We can fix any issue with your oven, including:
Temperature regulation issues (the oven temperature is completely inconsistent)
Your oven won't turn on (issue varies depending on the brand of oven)
Oven is not cooking meals properly
The door is not aligned properly
The door does not close properly
Oven interior light is not working
Oven won't heat to the right temperature
It's recommended that you check your electric supply before calling a technician. If the power supply for your oven is in order, then the problem is best determined by a professional.
Call our qualified oven repair experts at (204) 202-6957
Oven Brands We Repair
If your oven is not working as it should, then we are the experts to call. We have a lot of experience with all oven brands, so you know that we can repair yours. Here are the brands that we can repair:
We Repair Appliances All Across Winnipeg
Our same day service all across Winnipeg means that you don't need to deal with long wait times or high prices.
Neighborhoods in Winnipeg We Serve
Agassiz
Alpine Place
Amber Trails
Archwood
Armstrong Point
Assiniboia
Beaumont
Betsworth
Birchwood
Booth
Bridgwater
Broadway
Brockville
Brooklands
Bruce Park
Buchanan
Buffalo
Burrows
Canterbury Park
Central River Heights
Central St. Boniface
Chalmers
Charleswood
Chevrier
Cloutier Drive
Colony
Crescentwood
Crestview
Dakota Crossing
Daniel McIntyre
Deer Lodge
Downtown
Dufferin
Dufresne
Dugald
Eaglemere
Earl Grey
East Elmwood
Ebby - Wentworth
Edgeland
Elm Park
Elmhurst
Eric Coy
Exchange District
Fairfield Park
Forks
Fort Garry
Fort Richmond
Fort Rouge
Fraipont
Garden City
Glendale
Glenelm
Glenwood
Grant Park
Grassie
Griffin
Heritage Park
Holden
Inkster
Island Lakes
J.B. Mitchell
Jameswood
Jefferson
Keewatin
Kensington
Kern Park
Kil-cona Park
Kildare - Redonda
Kildonan
King Edward
Kingston Crescent
Kirkfield
La Barriere
Lavalee
Legislature
Leila - McPhillips Triangle
Linden Ridge
Linden Woods
Logan - C.P.R
Lord Roberts
Lord Selkirk Park
Luxton
Maginot
Mandalay West
Maple Grove Park
Maples
Margaret Park
Marlton
Mathers
Maybank
McLeod Industrial
McMillan
Meadowood
Meadows
Melrose
Minnetonka
Mint
Minto
Mission Gardens
Mission Industrial
Montcalm
Munroe
Murray Industrial Park
Mynarski
Niakwa
Norberry
Normand Park
North End
North Point Douglas
North River Heights
North St. Boniface
North Transcona Yards
Norwood East
Oak Point Highway
Omand's Creek Industrial
Osborne Village
Pacific Industrial
Parc La Salle
Parker
Peguis
Pembina Strip
Perrault
Point Douglas
Point Road
Polo Park
Portage - Ellice
Prairie Pointe
Pulberry
Radisson
Regent
Richmond Lakes
Ridgedale
Ridgewood South
River Heights
Riverbend
Rivergrove
Riverview
Robertson
Roblin Park
Rockwood
Roslyn
Rossmere
Royalwood
Sage Creek
Sargent Park
Saskatchewan North
Seven Oaks
Shaughnessy Park
Silver Heights
Sir John Franklin
South Point Douglas
South Pointe
South Portage
South River Heights
Southboine
Southdale
Southland Park
Spence
Springfield North
St Boniface
St James
St Vital
St. Boniface
St. Boniface Industrial Park
St. George
St. John's
St. Matthews
St. Norbert – Seine River
St. Vital
Stock Yards
Sturgeon Creek
Symington Yards
Talbot - Grey
Templeton - Sinclair
Tissot
Transcona
Trappistes
Turnbull Drive
Tuxedo
Tyndall Park
Tyne-Tees
University
Valhalla
Valley Gardens
Varennes
Varsity View
Vialoux
Victoria
Vista
Waverley
Wellington Crescent
West Alexander
West Broadway
West End
West Perimeter South
West Wolseley
Westdale
Weston
Westwood
Whyte Ridge
Wildwood
Wilkes South
William Whyte
Windsor Park
Wolseley
Woodhaven
Worthington
Oven Repair Questions
There is no doubt that fast repairs are essential when your oven breaks down. Without a reliable oven, cooking your favorite meal is impossible. When your oven needs repairs, you will most likely be faced with a few questions. Here are some of the most common oven repair concerns: